Our rentals are a real bargain! All our rentals are well maintained, plus your rental cost includes your daily riding pass (typically $30) and your fuel for the day (typically $10). Just show up and ride!
Please read:
A helmet, eye protection (goggles, glasses, sunglasses), and over-the-ankle leather boots ARE REQUIRED. Motorcycle boots are suggested, but any over-the-ankle leather boots will do, such as work boots or hiking boots. If you do not have your own riding gear, you may rent the required helmet ($10/day) and boots ($10/day). We do not rent eye protection or gloves, but we do have inexpensive goggles and gloves available. YOU MUST HAVE A VALID DRIVER'S LICENSE AND A VALID CREDIT CARD TO RENT A MOTORCYCLE.
A $500 cash or credit card damage deposit is required per rental unit. Small bikes 125cc and under require a $300 damage deposit. We are not going to charge you for normal wear and tear like small scratches in the plastic, but something like a torn seat or bent radiator will be taken out of your deposit. If you do extensive damage to your rental that exceeds the deposit, you are responsible for the damage that exceeds your deposit. Most people are pretty careful on their rental bike, no one wants to fall, and 90% of our rentals are returned with no damage or loss of deposit. WE DO NOT HAVE ANY MOTORCYCLES FOR RENT WITH AUTOMATIC TRANSMISSIONS. Dirt bikes use a clutch and manual transmission. We do not have any rental motocross bikes for use on the motocross tracks. Our rental bikes are all designed for woods/trail use.
The rental period is 10:00 AM to 4:00 PM. You can arrive as late as you like or leave as early as you like, depending on how much riding time you want to ride that day, but the rental MUST be back at 4:00 PM. We MUST have time between 4:00 PM and 5:00 PM closing to wash, service, and prep the bike for rental the next morning. A $50 late fee plus $2 for every minute late will be charged to you if you return the bike after 4:00 PM. Plan your ride, and don't be late! If you cannot get the bike back because you are too tired, the trail is too tough, or you can't go on for any reason to bring the rental bike back, there will be a $100 fee for us to go get the bike off the trails. The fee increases to $200 if you cannot tell us where you left the bike. Take a map, know where you are, know your physical endurance limitations, and don't ride trails over your skill level!
Please call (770) 748-0771 to reserve your rental bike. Any rental units not reserved are available on a first-come, first serve basis that day.
On busy weekends, we often have every rental bike rented, so do not just drive out thinking we will have a rental for you.
Please call in advance to reserve a rental - (770) 748-0771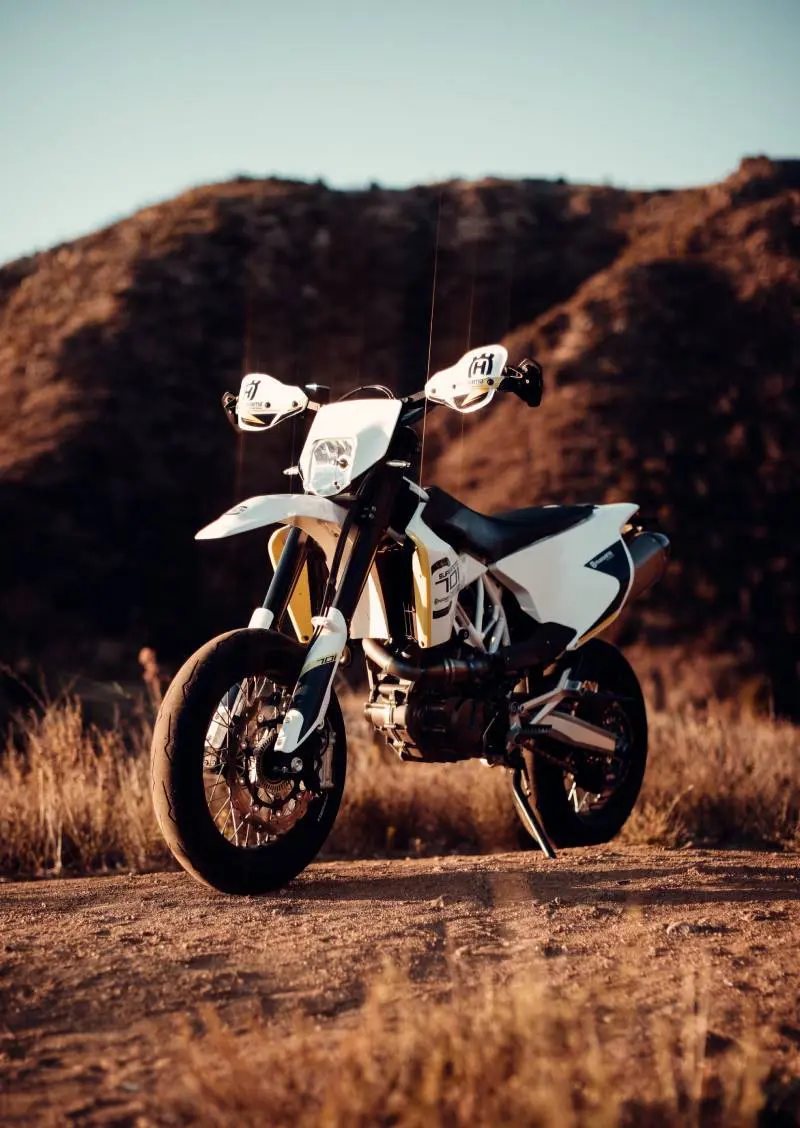 Afternoon 1/2 Day rentals are available from 1:00 PM - 4:00 PM EST only, and availability is based on a first-come, first-serve basis. We suggest you call before you drive out to see if we have unrented bikes that would be available. 1/2 Day rentals CAN NOT be reserved.
Multiples of bikes are not available unless noted.
| | | | |
| --- | --- | --- | --- |
| Honda CRF 125 | $195 | $155 | 4 stroke |
| Yamaha TTR 230 | $245 | $205 | 4 stroke |
| KTM 150 XCW | $275 | $225 | 2 stroke |
| KTM 150 XCW (lowered) | $275 | $225 | 2 stroke |
| KTM 250XC | $285 | $235 | 2 stroke |
| KTM 250 XC (lowered) | $285 | $235 | 2 stroke |
| KTM 300 XC | $295 | $245 | 2 stroke |
| KTM 300 XCW | $295 | $245 | 2 stroke |
| KTM 350 XCFW | $295 | $245 | 4 stroke |
| KTM Freeride E (4 hours) | $150 | $150 | Electric |
Great bike for women or teens that are riding OK but may not have tons of riding experience. Forgiving power, an electric starter, and a low seat height make this bike very easy to ride.
(125 lb. weight limit for the rider)
The TTR110 is great for younger kids just learning to ride; easy to ride, has gobs of useable torque and HP for a bike this size, and is perfect for getting around the perimeter road and 2 diamond trails at the park. 4 speed, automatic clutch, and electric start. (90 lb. weight limit for the rider)
The 250 XC is a lightweight, do anything and go anywhere motorcycle. Lots of torque on the bottom makes it easy to ride, while a strong top end lets you keep up with anything out there.
Razor-sharp handling and ultra smooth motor make it very easy to ride in tight, technical conditions. These characteristics make it a great trail bike! Fuel-injected, electric start.
The 450 XC-W is one of the most powerful enduro machines in its class. Combining low weight and high displacement, high-tech SOHC 4-stroke technology is the right choice for all who are looking for maximum performance combined with playful handling.