Join us for our annual Fall Rally!
Hey everyone, our Second Annual Fall Rally is coming up Oct 20/21, only $75 pre-entry (sign-up below), with a 2 day pass to Highland Park ($70) included, as well as a FREE full color event T-shirt ($25). The flyer says 7 routes, but we already have 8, might have 9 by event time! Excellent routes, NW GA and NE AL, Talladega Nat'l Forest, Little River Canyon, and more. Last year we had great comments and praise for such fun routes. Hill climb event with multiple classes and trophies! This event is suitable for Adventure bikes and Dual Sports. Written direction sheets and .GPX tracks provided. AMA sanctioned event, but AMA membership is not required.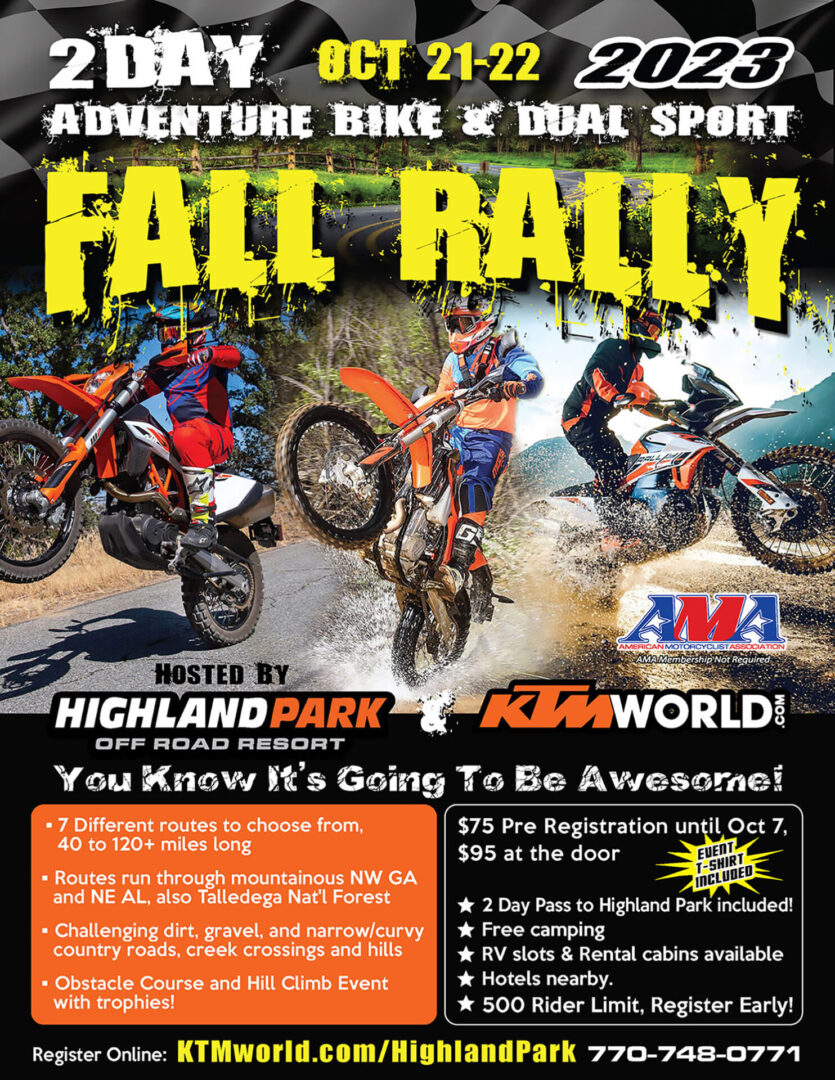 READ OUR RULES PAGE BEFORE YOU COME OUT!
For your safety, helmets, eye protection, and over-the-ankle boots are required. Full riding gear is strongly suggested. Helmets and other gear are available for rent.